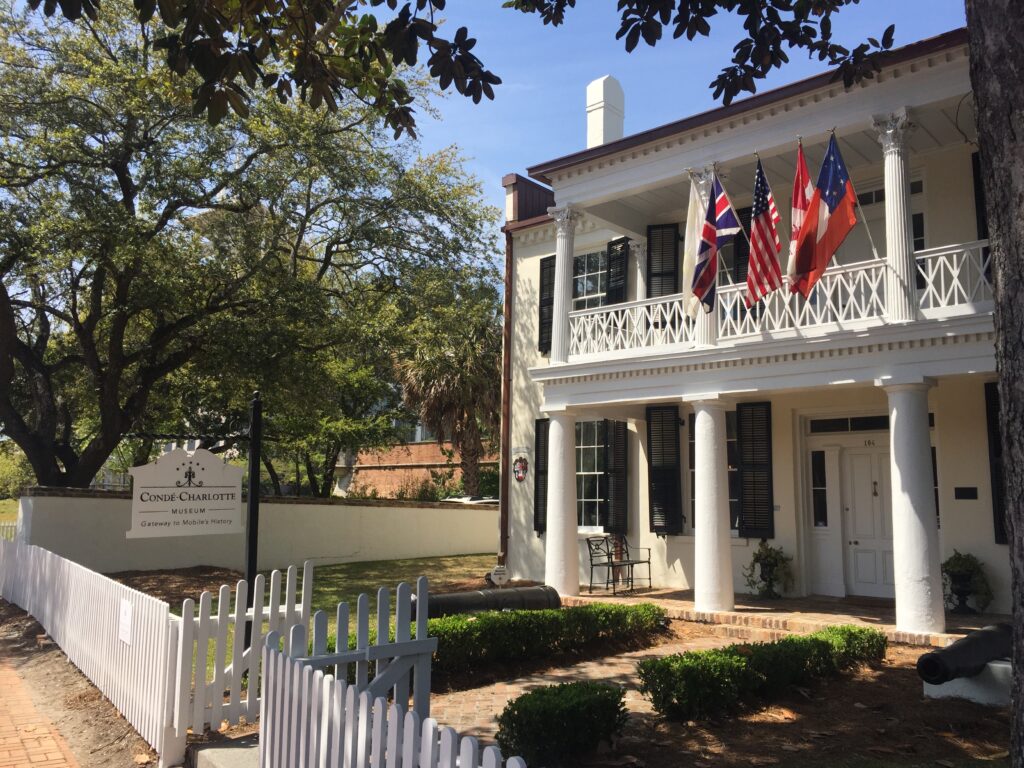 The Condé-Charlotte Museum, Mobile's oldest historic house museum, will re-open its doors five days a week beginning June 1, Tuesday through Saturday, 11 a.m. until 3:30 p.m. The pandemic initially forced the museum to close for more than two months in early 2020, only to re-open last June for three days a week, with restrictions. Wearing masks and social distancing will still be observed for the time being.
"We are excited to add back those two days! It will allow even more visitors to experience our beautiful historic house museum," Museum Director Mary Lee Montgomery said. "The Condé-Charlotte Museum is Alabama's home where visitors can explore how citizens lived throughout the last 300 years during each country's reign over the bay area."
The variety and authenticity of the antique furnishings in the museum house reflect Mobile's history under five flags: French, English, Spanish, American and Confederate. In 1850 Jonathan Kirkbride and his wife, Elizabeth, renovated what is now known as the Condé-Charlotte Museum, the site of Mobile's first jail built 30 years earlier.
"Alabama's Colonial Dames, who own the museum house, want as many people as possible to learn about the city's rich history and cultural growth," Montgomery said. The Condé-Charlotte Museum is owned, preserved and operated by the National Society of the Colonial Dames, and is listed on the National Register of Historic Sites.