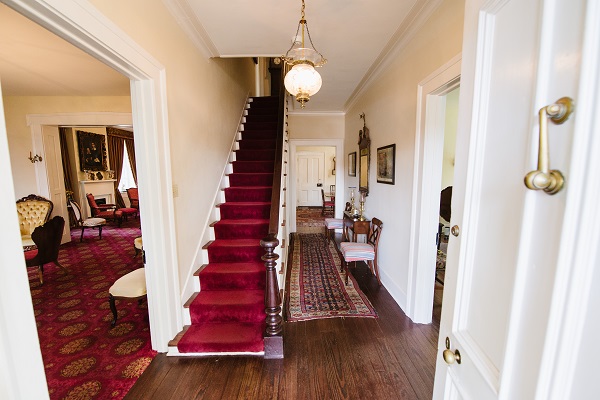 The Conde-Charlotte Museum will be closed November 24, 2019 through January 1, 2020 for renovations. We apologize for any inconvenience this may cause, but we are excited to present a freshly repaired, painted and updated museum to start the new decade.
It is no surprise that an old house needs constant maintenance, and that every seven to 10 years, needs a complete overhaul. The Museum is at the latter point. Thanks to grants from the Alabama Historical Commission, the J. L. Bedsole Foundation, the Crampton Trust, and the Ben May Foundation over the last three years, the NSCDA in Alabama has already replaced the Museum's roof and courtyard balcony, painted the entire exterior, and added copper gutters and downspouts.
At the end of this month, we will turn to the interior. A crew of painters, electricians and carpenters, led by Ian Claridge of IV and Claridge Construction, will patch plaster walls and paint, add more lighting — including three new chandeliers — and deep clean rugs and our priceless collection.
Such a project takes time and patience, which is why will be closed for five and a half weeks. Please make plans to see our beautiful museum house after the new year.