Without a doubt, I love the whole collection because everything is authentic and of the period portrayed. No reproductions, except of necessity – as in upholstery. However, the most unique thing, a true historical treasure, is the Jean-Simon Chaudron (1748-1846) silver tea set.
Chaudron emigrated from France to Saint Dominque (now Haiti) in 1784. Rebellion there in 1793 gave rise to violence and destruction, so he fled to Philadelphia, where he manufactured silverware. In 1817, Chaudron saw opportunity when the US Government set aside a tract of land to be sold at $2 an acre near the Tombigbee and the Warrior rivers in Alabama. Chaudron bought many acres, becoming a member of the Vine and Olive Colony, which is now Demopolis.
The colony was made up of many French exiles following the fall of Napoleon; however, they were not farmers and the land was not suitable to cultivate grapes and olives. The colony failed, and many of the colonists went back to France. Not the Chaudrons. His family moved and lived the rest of their time in Mobile where he became a watch repairman, was unable to continue sliver making due to his failing eyesight. He and his family are buried in the Church Street graveyard.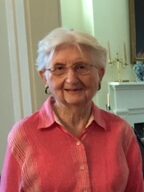 The set is made of coin silver, very soft and pure, with less than one percent of alloy compared to our sterling silver that has seven to eight percent of alloy. I love it and if I ever turn to coins I am going to take it!
Sarah Crawford, docent for 40+ years
now retired